About Vitality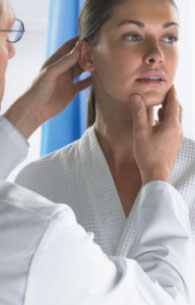 Vitality Plastic Surgery and Vitality Laser & Skin Care provide a synergistic combination of surgical and non-surgical aesthetic services. Our experience providing the full-spectrum of skin care, medical and surgical services ensures that you have an opportunity to understand all of the options available to you.
At Vitality Laser and Skin Care we are committed to educating our clients on the value of exceptional skin care. We have made it our goal to empower each of our clients with a range of skin care options never before offered in Northern British Columbia.
Vitality Laser & Skin Care's association with a cosmetic surgery practice ensures that each client clearly understands the benefits and limitations of today's exciting non-surgical rejuvenation options. We recommend the most appropriate treatment strategy to address each client's unique concerns. Vitality Laser & Skin Care's full-spectrum of treatment options allow us to deliver results without compromise.
Make a truly informed decision and rest assured that you are being treated by an experienced Plastic Surgeon supervised Laser aesthetic practice.
A Board Certified Plastic Surgeon operated aesthetic surgery and skin care practice in Northern BC
A complete portfolio of surgical and non-surgical cosmetic procedures and treatments.