About Vitality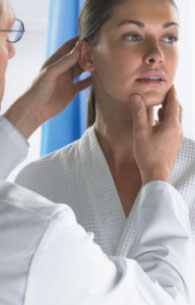 Fees
All fees related to aesthetic surgical procedures are very individual and depend on the procedure being considered. It is therefore extremely difficult to provide an accurate quote prior to your surgical consultation. For a better idea we encourage you to contact us.
A private consultation with Dr Kristian Malpass can be arranged by calling us at 250-563-7267 or by contacting us using the "Request Information" form. At your consultation Dr Malpass will provide you with recommendations based on your medical skin assessment and personal aesthetic goals.
Laser & Skin Care services are comparatively priced. Clinical and Laser treatment consultations are complementary and are skillfully provided by our professional skin care therapists and laser technicians. Complementary Laser & Skin Care consultations can be arranged by calling us at 250- 563- 8563.
Financing
If you are able to use a personal line of credit, this is the most cost effective solution, as banks will generally advance a line of credit at a very reasonable interest rate.
Many patients finance their treatments over the short term by using their credit card, and asking that the limit be increased. This may be satisfactory if you will be able to budget and pay the outstanding balance off quickly.
For longer term loans, a consumer loan from a financial institution may be available, but many patients go to third party loan companies specializing in this business. Two companies frequently contacted by our patients are linked below.
Vitality Plastic Surgery and Vitality Laser & Skin Care do not offer nor purport to offer any guarantees or warrantees, written or implied, about the financial arrangements patients may enter into with a third party financial institution.
A Board Certified Plastic Surgeon operated aesthetic surgery and skin care practice in Northern BC
A complete portfolio of surgical and non-surgical cosmetic procedures and treatments.