Our treatments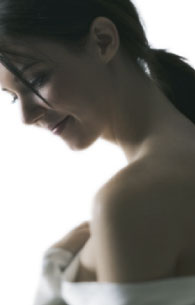 Vitality Plastic Surgery strives to achieve a superior consultation, procedural and follow-up experience. As plastic surgeon local to Prince George Dr. K. G. Malpass is able to provide seemless post procedure care for Vitality Plastic Surgery patients undergoing local cosmetic and reconstructive plastic surgery procedures.
Vitality Laser & Skin Care's association with a cosmetic surgery practice ensures that each client clearly understands the benefits and limitations of today's exciting non-surgical rejuvenation options.
We recommend the most appropriate treatment strategy to address each client's unique concerns. Vitality Laser & Skin Care's full-spectrum of treatment options allow us to deliver results without compromise.
Click the PDF link below to view a tables which indicate the treatment effects of the procedures we perform, and which treatment to select for specific skin conditions, respectively. While these guides are by no means definitive, it wil provide you with a starting point for discussion during your consultation.
A Board Certified Plastic Surgeon operated aesthetic surgery and skin care practice in Northern BC
A complete portfolio of surgical and non-surgical cosmetic procedures and treatments.